'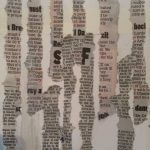 The light between the trees trunks flickers. It passes by so briefly. There's a spot on the M4, going East, which makes my eyes twitch every time I drive along. Uniformly planted in rows the light behind creates a natural bar-code. Bright light versus darkness. Forest flicker.
Tall trees. The trunks are dark and there is little foliage early in the year. The branches are high and some at a sharp angle presumably to try to find the sun. Below there are dark shrubs and tangles of brambles creating mounds of darkness.
Different times of the year means the sky and the fields behind create a different vibrating hue. Sometimes there are energetic brights and sometimes cooler pastels. The light flicks on and off as the car passes by. The trees are dark and icy greens or blacks and greys or cool pinks. The colours change. The light behind them bright.
Even in the rain the trees create a flicker of movement. They are lashed by the water which makes them even darker. The sky behind still paler although it's now a pinky mauve grey. The shrubs below dripping. The only flowers below the trees are those in the bushes at the front. Spikes of white early in the year. On this side of the road purple rhododendrons give some colour to the spring journeys.
It's not noticeable when returning along the carriageway going West. Too close to the trees, the detail of the bark catches the eye instead. Silvery greys on dark rough trunks. The flicker of light transformed into shadows and the darkness of the bushes as the eye-level changes.
This abstract work is created from images in my head from the journeys East noticing the forest flicker. Trying to keep it minimal.
Forest Flicker SOLD
40 x 50 cm acrylic painting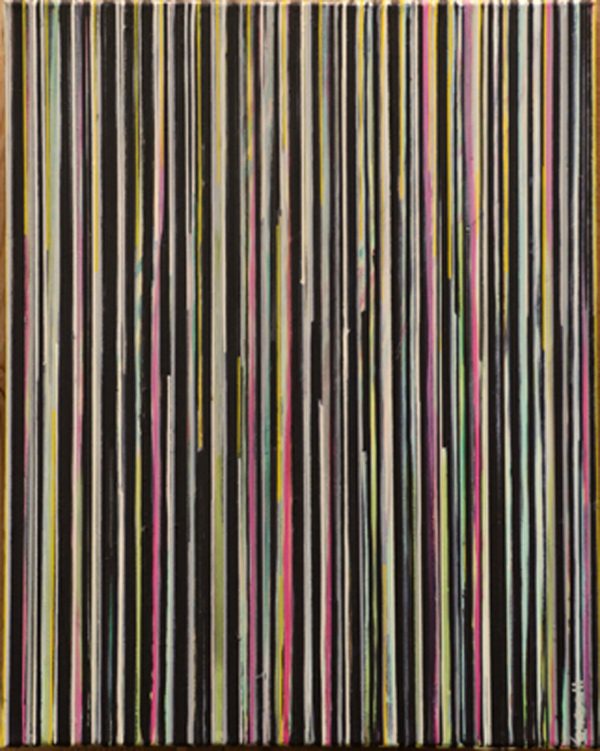 Save